KIMI MATE
I am most interested in branding and UX/UI design and passionate about making others smile. As a kid I always loved art and creating new things. When it came time to decide what to do after high school I didn't really know what to do. I was passionate about my creativity, but I knew I wanted to do something more than just make art. When I was first accepted into the graphic design program, I honestly didn't even know graphic design was. I decided to take the chance because something inside of me knew I had to use my creativity to make an impact.
Oh Sh*t Kit

The Oh Sh*t Kit is a box that is ordered for someone else when you forget their birthday. The kit comes with a candle, a mini cocktail, and a card. When the kit is ordered through the website, customers have the option to add additional products to the base kit and personalize the card. In return, the person who buys the kit (the one who forgot your birthday) gets a free subscription to an app that helps users keep track of birthdays and find gifts, so that hopefully they never forget another special day. The Oh Shit brand's goal is to help you never forget someone's birthday, but if you do, they've got you covered.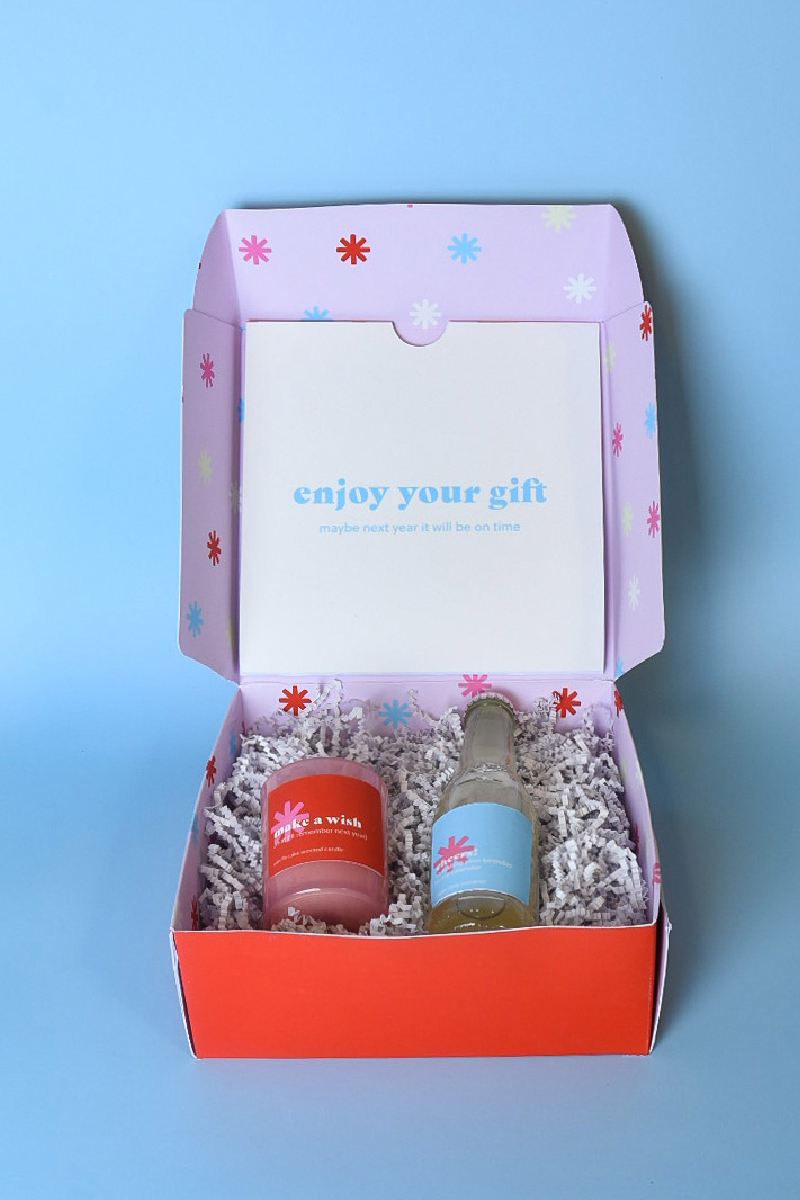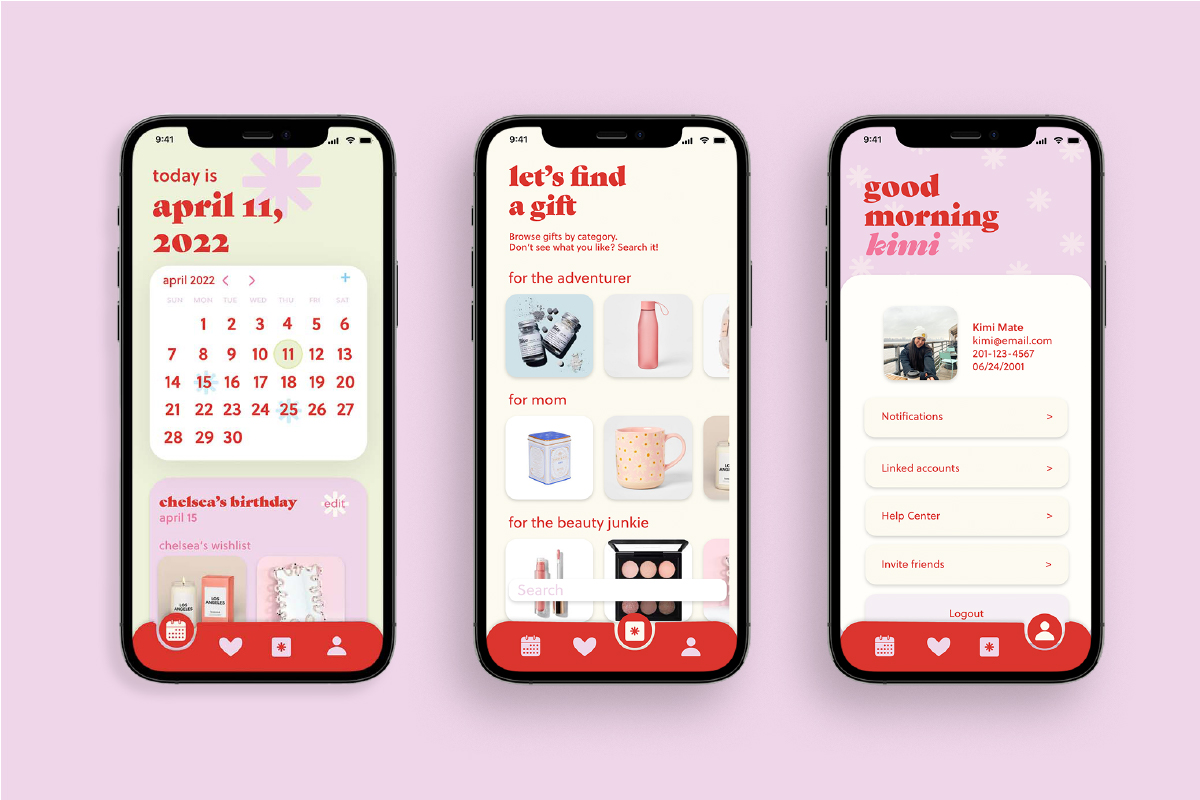 Pawd

Pawd is a mobile app designed for pet owners to help keep track of daily tasks, appointments, and health records for their pets. The app allows for users to create a "Paw Pod" where groups of users can view tasks and data for pets that live in a multi-caretaker environment. The Paw Pod feature is designed for families or roommates to keep track of who has completed which tasks and make sure that everyone is on the same page. Users will have daily tasks assigned to their list and must check off each for completion.
Gigi's

Gigi's Southern Kitchen is a food truck created to operate in a post-pandemic world with branding inspired by vintage American car racing. For this project we were assigned to design a restaurant branding system and concept using the name and menu items from an existing State College restaurant. After research and interviews, I learned that the demand for takeout and disposable food ware had drastically increased as a result of the pandemic. Based on this research, I decided the restaurant should be a food truck because it would easily be takeout and social distance friendly. Food trucks already primarily follow a takeout style and are typically located in parks or outdoors areas which would be beneficial for social distancing and outdoor seating. I also decided to turn the restaurant into a food truck because it provides a more memorable, quick, and fun experience for customers.
I have loved being able to get to know everyone as not just classmates, but as people I can consistently count on and make me laugh no matter what challenges we faced.
Sophomore year I decided to stay home due to covid. This was an extremely tough decision for me and I was terrified that I would lose my passion for Penn State and design because I wasn't able to get the experience I thought I would. I constantly felt like I was missing out on what my friends were doing. But my classmates were the ones that I got to see every day and even though we were physically apart they had helped me grow so much as a designer. I looked forward to seeing them every day and knowing that when I felt alone at home or needed someone to talk to, they were always there.
One crazy memory that I will never forget is while shooting our last project of fall semester junior year with
Taylor K

.
We had thought it would be a great idea to fill a mirror with water, but the mirror had quite a lot of leaks in it. We decided to solve this by using duct tape to patch up the holes. This was a big fail and we ended up with water all over the studio floor. Definitely not one of our brightest ideas but it makes us laugh every now and then.
Another memorable moment is when
Jane
and I were told the night before a 12pm deadline that we needed to find a way to get another photoshoot done, including editing and making props. After a quick mental breakdown, we pulled ourselves together to get to the studio early and spray paint all our props. We spent hours spray painting and blow-drying flowers and rubber snakes. No matter what we did the snakes would not dry and 3 months later the snakes were still wet.
Throughout my time in program, I have been able to make amazing friendships and memories with the class. I know that they are always here to listen to me when I need to talk about anything whether thats design related or not (especially when I come into class early to have therapy sessions with
Mikayla
and
Sarah
). I have loved being able to see how much we have grown together and as individuals, but I know it is only the beginning.